2016 Rolex 24 qualifying is a product of glasnost! Really! If you don't know what that is, you needed to pay more attention in school! Michael Aleshin, the Russian ace of IndyCar, took the pole in the Russian team SMP's BR01 LMP2 car, built by BR Engineering outside of Moscow!
I am a child of the 80's. I lived through the atomic bomb drills in school. Russia was the enemy. Then Ronald Reagan told Mikhail Gorbachev to "Tear Down This Wall!", and suddenly, very suddenly, we had peace. Glastnost!  What is unfortunate is that it took over 30 years for a Russian driver, with a Russian team AND car, to race in The US.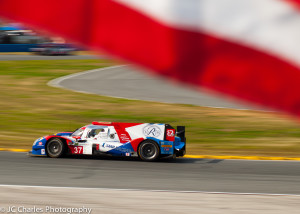 Congratulations, Mikhail! And good luck. We'll all be watching. I, in fact, will be on turn 5!